Posted on Wednesday, April 25, 2018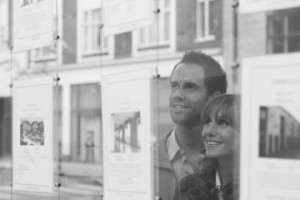 Many properties in the local area are as unique and distinctive as the people who buy them. So, when selling yours, it is most important that your estate agent has a thorough understanding not only of your property, but also of the needs and preferences of every buyer who views it.
It is simply not good enough to load the property onto "the system" and hope for a sale, especially in this market. The promotion and sale of every property requires a highly personal approach. This is why our whole team are personally interested and involved in every sale handled by Woolley & Parks Estate Agents.
We have been marketing property and helping people move in the local area for almost 3 years. During that time many of our clients have commented that they have really appreciated the time and personal commitment we have been able to dedicate to their sale. This has in each case led to an understanding of people's circumstances and requirements that has enabled us to harness opportunities that a more corporate approach would undoubtedly have missed.
If you'd like to find out more about how having the right people involved in your sale can make a big difference, then please call us on 01377 252095 for Driffield or 01482 755700 for Beverley.