Posted on Monday, September 16, 2019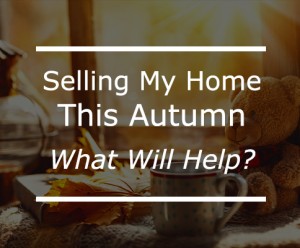 What will help sell my house in Autumn?
Autumn is a very popular season for selling and buying homes. We find that more homes are listed and sold in this month after the school holidays than any other time. When selling your home, especially when there are far more homes on the market, you really need it to stand out more. It's very much about creating that homely feel any new homebuyer will be looking for.
When you think Autumn what comes to mind? The leaves falling from the trees, cooler weather, shorter days, curling up on the sofa at the end of a hard day in front of the fire. Autumn is for many their favourite season of the year and is the perfect opportunity to use that to your advantage when selling your home. With just a few simple tricks you can make your home extremely attractive to Autumn buyers.
Lighting
The nights are drawing in and the days are getting darker and shorter. This means the lighting in your home is even more important. Mood lighting can create a cosy and welcoming feel, such as lamps in the hallway and living room, whereas bright crisp lighting in the likes of a bathroom or kitchen can add to the appeal and make it feel vibrant and fresh. This can be achieved by swapping out your energy saving bulbs for brighter LED's or halogen bulbs.
Fires
Real fires, Log Burners, Gas Fires. Get them lit! Especially in preparation of a viewing later in the afternoon. It gives off a great smell and cosy warm feel that's inviting to anyone coming in.
Stage your home appropriately
Autumn is very colourful. It's full of radiant natural earthy colours and provides a wonderful backdrop through windows and in gardens. Therefore, while nature does its thing outside, you need to do your thing inside. If you think warm and cosy, you think big duvets; cushions and pillows; comfort. Showing buyers how they can enjoy Autumn and Winter in your home gives you a great upper hand.
Choose a good scent
It's important your home smells fresh and feels appetising. Especially if you smoke or have pets. Lighting some smelling candles or even using a glade-style infuser will really help. There are some great autumn smells out there involving berries and spices which will really give your home that warm autumn feel.
The rest, here on in, is down to your Agent. Here at Woolley & Parks, we make the most of these opportunities to show off your home in it's best light. With the nights creeping in, this often gives us the perfect chance to take some dusk shots which really make homes look incredible externally. With our accompanied viewing team showing potential buyers around your home, we can ensure they receive the best possible service full of knowledge at the time of viewing.
If you would like to book a valuation with a member of our team, call Woolley & Parks Beverley on 01482 755700 or Driffield on 01377 252095 today and see how we can help you this autumn!
With Regards,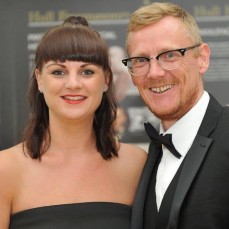 Mark Woolley & Natalie Parks