Posted on Friday, April 10, 2015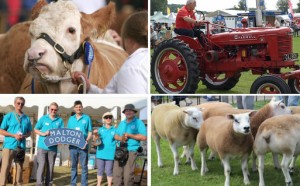 Driffield Show announces Main Ring sponsor

The organisers of the Driffield Show have announced that The Royal Signals White Helmets Motor Cycle Display Team will be providing the Main Ring entertainment at the 2015 Driffield Show taking place on Wednesday, 22nd July. Their eagerly anticipated appearance is due to the sponsorship of Woolley & Parks Estate Agents who are the 2015 Main Ring sponsors. David Tite, Chief Executive for the Showground said "we are absolutely delighted to have the White Helmets performing in the Woolley & Parks Main Ring and equally delighted to welcome Mark Woolley and Natalie Parks and their team on board as main ring sponsors. Their involvement with the Show has enabled us to ensure that we can continue to provide the first class entertainment that our visitors now expect from the Driffield Show".

Natalie Parks of Woolley & Parks said "we are delighted to be main ring sponsorship for the upcoming Driffield show and we cannot wait to meet all of our future clients whether you're buying, selling, letting of just want some market advice we will be on hand to offer support and guidance in any way possible. We will also be offering introductory rates and complimentary Driffield Show tickets for our first loyal clients.