Posted on Monday, August 14, 2017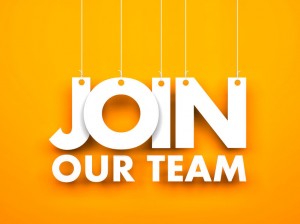 Our Award Winning estate agency is growing rapidly and we're looking for a talented and experienced property professional to join our team in East Yorkshire.
SALES PROGRESSOR / ACCOUNTS ADMINISTRATOR
The Role
We are seeking a tenacious and self-driven individual committed to delivering outstanding levels of client care and support whilst securing property completions in a timely manner. The ability to effectively liaise with solicitors, mortgage advisors, other agents, builders, surveyors, clients and customers throughout the whole sales transaction. Managing a pipeline of around 120 sales and delivering outstanding customer service. Additionally the role will include the effective accounts administration of incoming and outgoing invoices, processing of orders and payments and assisting with monthly payroll.
Job Purpose:
• Maximise completion rates and minimise fall through rates.
• Work towards securing exchanges promptly and efficiently.
• Providing an exceptional level of service to clients from start to finish.
• Providing sensible, pragmatic advice and support.
• Liaise with the chain to ensure that all links progress at a similar pace.
• Secure future and repeat business.
• Effective accounts administration
Responsible for:
• Liaising with and updating clients weekly on the progress of their sale.
• Speaking with solicitors, mortgage advisors and other agents to get updates.
• Ensure that all parties in the chain are aware of required timescales.
• Offer creative solutions to problems or issues that may arise.
• Arrange further inspections, surveys or reports.
• Cross-Sell additional services or make effective introductions to 3rd parties.
• Dealing with any negative survey issues.
• Keeping clear and concise digital file notes of progress.
• Reporting on forecasted exchanges to managing Director weekly and monthly.
• Advice all parties of exchange/completion dates.
• Confirming exchange and arrangements for completion in writing.
• Issue invoices to solicitors pre-completion and ensure payments received.
• Provide pre-completion check that all parties are ready for completion.
• Provide moving-day support and effective handover.
• Obtain feedback, recommendations and referrals from clients.
• Monitor, collate and arrange payment of incoming invoices
• Assist the accounts department with effective administration and support
About you:
The ideal candidate will be consistent, patient, methodical, poised, persistent, and have an aggressive yet tactful personality who ensures the job gets done. You will be a highly motivated, self-starter, and an exceptionally organised individual who can keep a level head at all times but is driven by providing exceptional customer service and results.
This is largely a full-time role, Monday – Friday (hours to be confirmed) based in Beverley and candidates must have previous experience of a similar role gained in either an estate agency, new build or conveyancing solicitors environment and have a full understanding of the house moving process. In return we offer a generous remuneration package, additional training where required and other benefits associated with working for a multi award winning and progressive estate agency.
Apply Now:
Applications in writing and in strict confidence to Mark Woolley, Managing Director, Woolley & Parks Estate Agents, 19 North Bar Within, Beverley, HU17 8DB or by email with CV attached to: mark.woolley@woolleyparks.co.uk
Please include a brief outline of your relevant experience, why you would excel in this role and include an up to date CV. Closing date for applications is Friday 8th September 2017 and initial interviews will be held shortly after the closing date.