Posted on Wednesday, November 18, 2020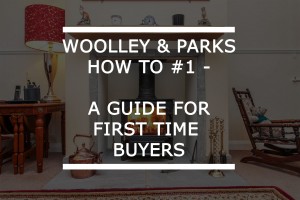 For anyone that hasn't purchased their home before, the idea of doing so can be quite daunting. There are so many questions you may have when trying to figure out what may be the ideal first home and here at Woolley & Parks, we are here to guide you through every step of the way in order to make your first purchase as easy and pressure free as possible. The first thing to ask when looking for your property is - what and where? Use the following lists as a bit of a guide to help narrow down your search:
The location
Ask yourself a set of important questions to help you clarify your needs. This list isn't exhaustive, but it will get you started:
How far are you prepared to travel to work?
Are there good transport links?
Should you be looking for an area which is close to good schools, play areas and a safe community?
Is there enough entertainment nearby, such as a cinema or theatre?
How far away are the shops? Can you pop out for milk if needed?
Is there a high level of crime in the area?
Does it feel like a safe area at night?
What is the neighbourhood like, is there a strong sense of community?
Are there lots of rented properties nearby with temporary neighbours or students?
How annoyed would you be living on a busy road? Could you get used to it over time?
Are there any plans to develop the area, such as new transport links or big housing developments?

The property

Ask yourself the following questions to determine what you are looking for:
Do you need a house or could you live in a flat?
How much storage do you need?
Do you need two bedrooms, or would just like two bedrooms?
How important is outside space? Could you maintain a large garden? How much would you use the outdoor space?
Where will you be able to park your car? Is there a drive or will you be fighting for a space on the road every day? Will you need a permit to park nearby?
Can you afford the council tax?
Could you live with the décor for a few months until you can afford to improve it?
Is the bathroom functional, can you replace it a few months down the line when your funds are replenished?
Could you knock a wall down to make a bigger space? Could you add an extension to accommodate the living space you need?
Do you require a home office? Does the property have a suitable space for you?
Does it have the potential to be the right home, even though it may not be at the moment?
Once you have answered these questions, it will help you narrow down your search. It a good idea to figure out what you can afford too by speaking to a professional mortgage advisor, such as Nicola Amidulla Mortgages Ltd. Once you have all this to hand, it's time to find and view some properties. By calling Woolley & Parks on 01377 252095 you can register your details with us, which makes it easier to view properties, ask any questions to do with these properties and put yourself at the forefront for any new properties Woolley & Parks may be listing. Remember, buying a house should be a wonderful and exciting experience which is why Woolley & Parks are here for you!
You can register online too by visiting www.woolleyparks.live
Blog in association with The Guild of Property Professionals, of which Woolley & Parks are a proud member.