Posted on Tuesday, March 17, 2020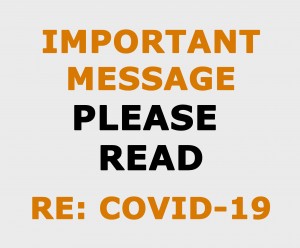 Good Afternoon
At Woolley & Parks we would like to reassure you that the health and well-being of our customers, colleagues, friends and families is of the utmost importance.
In the light of developments relating to Coronavirus (Covid-19) we would like to advise that we are taking a very much 'business as usual' stance at this time and our offices remain open but are operating a "closed door policy" for the time being. Further to this, we are encouraging all staff to follow the best hygiene practices and continuing to monitor updates and government advice and as they develop.
For now, we would ask all of our clients communicate with us via email, telephone or post, helping us to reduce risk and continue to provide you with an efficient service.
Woolley & Parks want to keep all staff and clients as safe as possible while continuing to provide the great service you have come to expect from us. Should the need arise we are equipped with plans in place to be able to continue business as usual from home.
Further details and information will continue if and when we receive updates from the goverment, which will be transmitted to all of our customers via social media and email.
If you have any further questions, please do not hestitate to contact Beverley on 01482 755700 or Driffield on 01377 252095
Kind regards,
Mark Woolley & Natalie Parks
Managing Directors - Woolley & Parks Estate Agents
Further information from the Government on Covid-19 can be found here